Oct 11, 2015
We are happy to announce that after 7 weeks of counting we reached again the season total of 1 million raptors! Steppe Buzzard migration finally kicked off and we counted over 120 000 birds during 3rd, 4th and 5th of October.

Oct 2, 2015
We warmly invite everyone to come up to one of our two watchpoints this weekend  and observe migrating birds together with us. While doing so, our count volunteers share their identification skills, but also interesting facts about bird migration and threats they face during their journeys.
Aug 18, 2015
This weekend one of the biggest gatherings of the birding community takes place, at Rutland waters in England.
Jul 7, 2015
The two fundraising trips, targeted to Belgian birdwatchers, organised together with STARLING reizen and Natuurpunt have guaranteed departure.
May 28, 2015
At BRC we aim to achieve sustainable monitoring and protection of migrating raptors at the bottleneck in Batumi, Georgia.
May 27, 2015
Talk by Oliver Reville: Addressing illegal hunting at Batumi through education and awareness raising
May 19, 2015
Spanish talk on migration spectacle of ‪Batumi‬, in Murcia, Spain.
May 5, 2015
Apr 22, 2015
Apr 16, 2015
Are you still searching for something unique this spring?
The expeditions of SABUKO provide unique nature experiences in the Caucasus. Watch out and join!
Mar 20, 2015
Mar 16, 2015
Mar 14, 2015
Mar 7, 2015
After having had stands at birdfairs in Belgium, the Netherlands and Great Britain, this year was the first time BRC was actively promoted in Spain. During 27 Feb - 1 March 2015 we shared a stand with Ecotono birding Sevilla at the Extremadura Birdwatching Fair (FIO).
Mar 5, 2015
During 20-23 February most members of the enlarged BRC team came to Ghent to spend a long weekend together.

Feb 12, 2015
This  autumn the 8th edition of the Batumi Raptor Count will take place in the Republic of
Feb 12, 2015
We are seeking enthusiastic and dedicated raptorwatchers to serve as a Count Coordinator and s
Feb 1, 2015
Jan 30, 2015
Save the date for the next Batumi Birding Festival : 13-20 september 2015. The event is timed for the most diverse BATUMI experience, and will again include top talks and interesting workshops. This event is organised by the newly established Batumi Birding ltd.
Jan 15, 2015
We are proud to announce the creation of a new company: Batumi Birding Ltd!

Dec 18, 2014
Dec 3, 2014
Oct 3, 2014
On 2nd October 2014 our counting team witnessed the largest passage of raptors ever seen outside of the Panamerican Flyway and counted 264.891 raptors in a single day!
Sep 24, 2014
On September 18th and 19th
Sep 22, 2014
view from station-1 by Daniel Hinckley
Sep 16, 2014
Not only birdwatchers are keen on autumn raptor migration, the region around Batumi is also notorious for its raptor shooters. Although it is illegal in Georgia to shoot raptors, many get shot when passing the bottleneck.
Sep 6, 2014
About half of the world's shorebird populations are in decline, and the
Sep 5, 2014
Share your observations from around Batumi and see what else is around.

Aug 25, 2014
Aug 15, 2014
Preparations for this year's autumn count are in full swing and the first counters have also arrived. Luckily there was still some time to visit the Chorokhi Delta and around 70 species were observed.
Aug 15, 2014
From tomorrow onwards, we will be present at the British Birdfair. This year, the birdfair organisers kindly offered us a free stall, to promote our conservation work. You can find us in Markee 6 stall 5.
Aug 7, 2014
With the experiences from 6 years counting raptors at Batumi we decided to discuss the protocol, our insights into the
Jul 24, 2014
SABUKO - Society for Nature Conservation hires a
Nature educator
Full-time, based in Batumi
Background

Jul 22, 2014
Every year more and more tour operators organise full package trips to Batumi.
May 28, 2014
May 24, 2014
May 11, 2014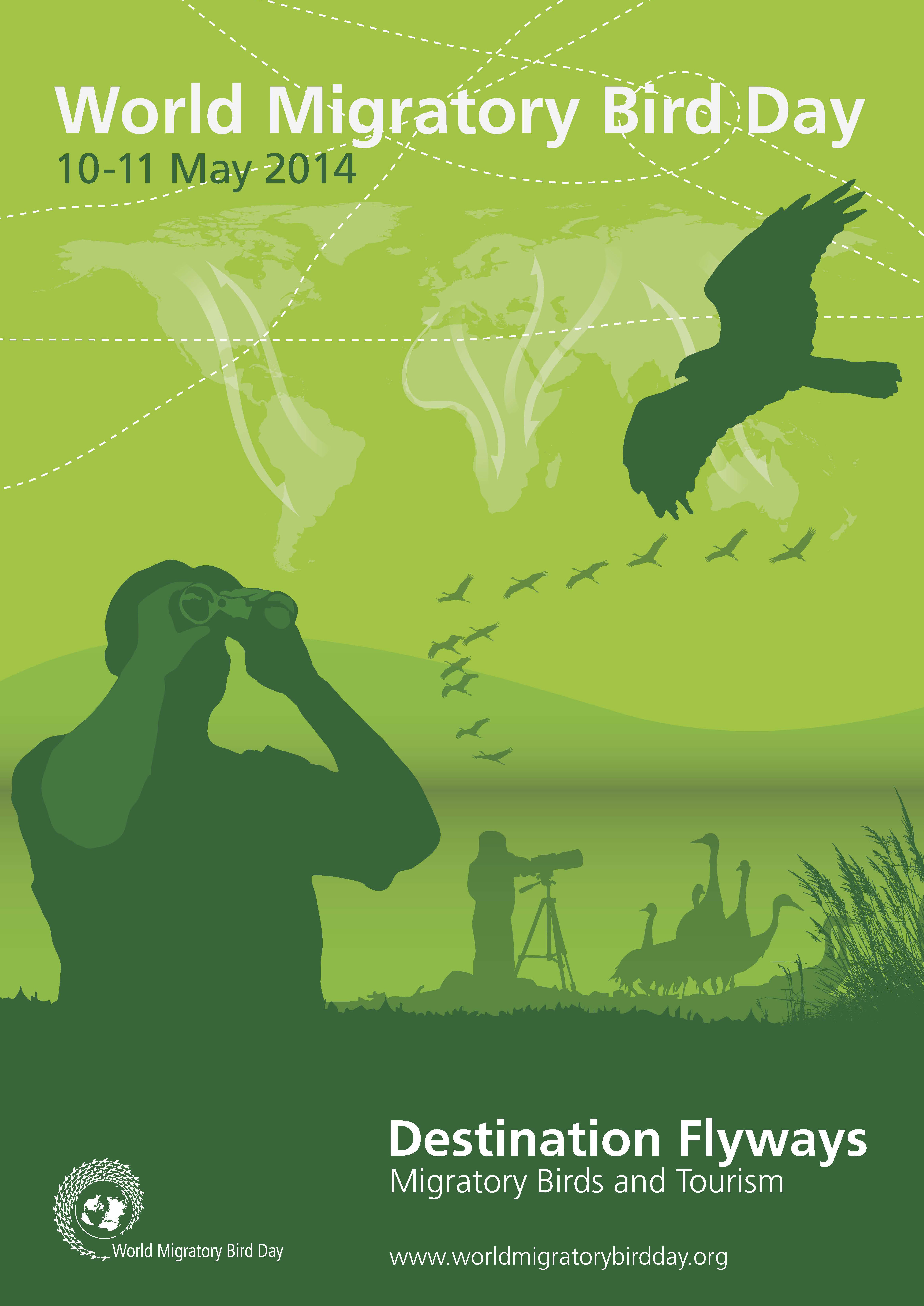 May 11, 2014
Looking for a good opportunity to visit Batumi? Join us for the Batumi Birding Week from 21 to 28 september. You'll enjoy 8 days of top birding, when migration over Batumi is at it's most diverse.
May 5, 2014
Are you a ringer and keen to contribute to the conservation of migratory raptor
May 1, 2014
Apr 5, 2014
Apr 3, 2014
The first day of spring count in Batumi was dominated by the migration of Steppe Buzzards and Black Kites.
Mar 17, 2014
Mar 12, 2014
Just like Batumi, the east of Georgia is a great birding destination in winter. This is the report of Bird Conservation Georgia's first trip to the region. We had a fantastic week, enjoying stunning landscapes, Georgian cuisine, and lots of good birds.
Mar 6, 2014
As the first recipient of a grant from the C
Mar 5, 2014
Mar 4, 2014
Bird Conservation Georgia is looking for an enthusiastic person to join the team in Batumi. He or she will be in charge of our ecotourism program and the communication with visitors.
Mar 4, 2014
We are expanding our assortment of merchandising and are looking for the artists among you with creative ideas.
Mar 2, 2014
We are pleased to inform you that BirdLife and
Feb 24, 2014
During the first expedition to east Georgia, 2 very white falcons were discovered. The lucky observers could not believe their eyes when they discovered a large white raptor perched in a tree.
Feb 16, 2014
Feb 12, 2014
The BRC is conducting its first spring count in Batumi from
01. April till 31. May and invites everybody who is keen to join the migration count.
Feb 11, 2014
The BRC has a new program board, now functioning within Bird Conservation Georgia.
Feb 7, 2014
Jan 6, 2014
Bird
Conservation Georgia (BCG), the 'umbrella organization' of BRC,
Dec 8, 2013

Wish your friends and family merry migration and a happy new year with the new BRC postcards!

Nov 26, 2013
For next autumn season, we already have 5 tour companies cooperating with us to organize a tour together.
Nov 26, 2013
After careful consideration, the BRC Board has decided to end the cooperation with the travel agency Kaukasus Plus Reizen from Netherlands with the tour operator Jos van Oostveen and Gennadi Tamliani.
Oct 17, 2013
BRC's monitoring of migrating raptors autumn 2013 is over! Yesterday, the 16th of October, was the final day of our monitoring program. In total, from both count stations together 1.229.199 raptors were counted this fall.
Oct 14, 2013
2013 was already the 3rd Autumn in which BRC organized an "Environmental Education Exchange" for students from Georgia, Armenia and Turkey.
Oct 9, 2013
Our fantastic count team has done it again, our season total 2012, 2013, and 2014 are way over the 1.000.000 mark.
Oct 3, 2013
After the Festival, we embarked on a three-day trip (from 8 until 11 September 2013) to Kazbegi targeting the Caucasus endemics, with the happy few that signed up for the extension tour.
Sep 18, 2013
On Sept 11th we said goodbye to over 20 great young students from the Caucasus who participated in our 201
Sep 8, 2013
Yesterday we celebrated the end of a fantastic second edition of the Batumi Bird Festival. This event, at which we explored the different aspects of birding around Batumi during a 5 day program from 3-8 September 2013, was a great success.
Sep 7, 2013
This year's autumn migration season has been underway for 21 days now, and so far everything points to another great experience for all participants.
Sep 6, 2013
The first of september 2013 was a day that will be long remembered for us, four lucky BRC counters that decided to spend their day off in the Chorokhi delta.
Aug 29, 2013
Batumi Raptor Count (BRC) has been awarded a $23,400 grant  from the Disney Worldwide Conservation Fund
Aug 19, 2013
From 10-15 august 2013 BRC hosted the first Back to Nature camp for 15 Georgian children betw
Aug 17, 2013
The first hours of counting migratory raptors at
Aug 6, 2013
This month BRC will be present at the British and the Dutch Birdfair. We will do a lecture about what we have done with BRC so far and what we want to do in the future. There will also be a  stand where people can find out more about the project.
Aug 3, 2013
BRC is seeking motivated volunteers to strengthen the entire team, either as board member,&n
Jul 29, 2013
Jul 12, 2013
UPDATE: hotel accommodation and pricing added.

Jul 8, 2013
Hello dear students and youngsters from the Caucasus,
Jul 3, 2013
Dear BRC enthusiasts,

Jun 15, 2013
At Batumi Raptor Count, we believe that the impact of our enterprise must not only be understood as the biological impact of our conservation programme on the region's fauna.
May 26, 2013
Volunteer and count
May 27, 2013
After more than 2 weeks of raptor counting last week
May 21, 2013
We are looking for enthusiastic people to work on our new project: a Birding Map for Batumi and its hinterland. This foldable map will be used to promote our birdwatching hotspot internationally, and will show at a glance all the information needed to find the good species.
May 10, 2013
On our first pilot count in 2007, which lead to BRC's birth, the first Crested Honey-buzzard (also referred to as Oriental Honey-buzzard, Pernis ptilorhynchus orientalis) was recorded on migration over Batumi.
May 2, 2013
May 1, 2013
Apr 27, 2013
Apr 27, 2013
At the moment some projects are going on in Batumi: a waterbird survey in the Chorokhi delta, a limited spring raptor count and biodiversity surveys further inland. Dries, Brecht DM and Brecht V are on the spot, and you are welcome to join them till late June.
Apr 21, 2013
Dear friends,
Mar 25, 2013
Mar 25, 2013
Visual materials are an important asset for BRC to help convince grant-makers and sponsors to support our conservation work. We are currently looking into opportunities to improve the conservation of threatened species migrating through Georgia.
Mar 11, 2013
Mar 5, 2013
On March 8, Brecht Verhelst will be giving a talk on the work of BRC at Hacettepe University, Ankara. All welcome at 16:00 in the Biology Department!
Feb 14, 2013
Next saturday, on february the 16th, BRC will be present with a talk and a stall on the 'Belgische Vogeldag'. Johannes will present an overview of 5 years of BRC and at our stall you can find out more about our project.
Jan 31, 2013
NOW available: brand new "One Million"-edition of the BRC 2012 t-shirts. 
Jan 26, 2013
See you this saturday at Dutch Birding Day? BRC will be present with a talk and a stall. Wouter will present an overview of 5 years of BRC and at our stall you can find out more about our project.
Nov 30, 2012
In 2012 BRC implemented various education activities aro
Nov 21, 2012
Hello everybody
we kindly invite all members to attend the BRC General Meeting 2012 which will take place in Ghent Belgium between between the 7th and 9th of December!
Nov 19, 2012
With a gift from Natuurpunt Vogelwerkgroep and many individual donations, including a major gift from Laurens Vogelaers, we have secured our budget until the end of 2012.
Nov 5, 2012
 Dear BRC-enthusiasts,
Over the past two weeks you elected a new Board, which will soon start preparations for a splendid 2013 edition of BRC.
Oct 21, 2012
To all BRC members,
it is high time to vote for next years BRC Board!
The candidates for 2013 are:
- for President: Johannes Jansen
- for Secretary: Brecht Verhelst
- for Treasurer: Jasper Wehrmann
- for Board Member: Wouter Vansteelant
Oct 20, 2012
After 5 years monitoring of raptors at the Batumi bottleneck, we have surpassed all expectations as this autumn. We tallied ONE Million migrating birds of prey passing our two count stations along the eastern Black Sea route.
Oct 10, 2012
Here is a short report on the ringing action of the English group that visited the BRC in 2012.
Oct 9, 2012
During the festival, the Dutch journalist Roel Pauw visited our project.

Oct 9, 2012
To cope with our rapid growth and increase in activities, we are constantly looking for additional funding opportunities. 

Oct 4, 2012
After we posted about the first Shikra record of BRC on September 16th, we received several comments about the identification of this challenging accipiter.
Oct 1, 2012
From 27th until the 30th of september, the Rufford small grants recipients conference was held in Tsaghkhadzor, Armenia. This conference brought together all beneficiaries of a Rufford grant from the Caucasus and wider region of the last years.
Sep 28, 2012
On the 23rd of September two Finnish volunteers of BRC had a day off exploring the bird diversity of Chorokhi delta.
Sep 16, 2012
Just after his arrival in Batumi, Brecht Verhelst discovered the first putative Shikra (Accipiter badius) ever for the BRC. At 10:36 on station 1 in Sakhalvasho one 2nd cy female accipiter flew overhead and gave a splendid view for several BRC counters.
Sep 12, 2012
Since the start of the count we have seen a lot of Marsh Harriers. At least 16 of them were adult males of the rare dark morph. In former years only a handful of dark birds passed the stations. Little is known about this morph, e.g.
Sep 6, 2012
Sep 1, 2012
Aug 30, 2012
Aug 27, 2012
(c
Aug 26, 2012
The Chorokhi delta close to Batumi was visited two times in August by the Swedish team.
Aug 20, 2012
Apart from the famous raptor migration in autumn, the region around Batumi holds plenty of excellent birding locations nearby. Discover the bird life and the unique beauty of Ajara with Batumi Raptor Count!
Aug 17, 2012
Today the first volunteers assisted by our coordinators started the count of autumn 2012.
Few hours ago they reported the 1st  juvenile pallid harrier on a very rainy day !
Aug 15, 2012
The British Bird Fair is happening this weekend and BRC is pleased to be given the opportunity to deliver a talk there.
Aug 11, 2012
It is our pleasure to have received 3 Swarvovision binoculars and 3 scopes with alu and carbon tripods for the autumn count 2012.
Jul 16, 2012
As of today the application procedures for the BRC autumn courses in Conservation Research and Environmental Education have both closed! We are pleased to have gathered two groups of nearly 15 students for each of these courses.
Jun 25, 2012
Yesterday we visited Mtirala National Park with the bird guide group. The weather was really good and (thanks to some clouds) not too hot, so we could enjoy the beautiful scenery of the  Chakvi river and the vivid green of the alder trees and rhododendron bushes.

Jun 10, 2012
We had the second bird guide training session today. Two newcomers joined us: Megi from Sakhalvasho and Zhana from Kobuleti, so I have six people now - exactly what we wanted!

Jun 8, 2012
Do you prefer a well packed program with all th
Jun 3, 2012
Finally I managed to bring together a group for the Bird Guide course! We had our first class today; we were talking about general topics like tourism, ecotourism, bird migration and hunting traditions.
May 28, 2012
Today Mamuka (Head of the Tourism Department and Service Division, Batumi) and me gave a presentation on ecotourism and birdwatching in Chaisubani. There were quite a lot students and local people present, for whom we tried to explain what is bird tourism and how they can make a profit on it.
May 26, 2012
The past two weeks I spent with searching for a desk and a shelf in Batumi for the BRC office. The desk was easy, but we could not find a shelf in the whole town, so we had to order one.
May 14, 2012
Today I had a group of twenty students from Batumi Shota Rustaveli University. I gave them a lecture on raptor migration and the work of BRC. I hope they liked it; at least I enjoyed it very much. Thanks to all of them for being here and not fallen asleep, and to Alex for the translation.
May 11, 2012
After one or two smaller flocks during the previous days, yesterday I observed hundreds of Bee-eaters migrating over Sakhalvasho and Chorokhi. Today I was waken up by a flock of cca. 30 birds flying right over the garden and 2-3 meters from my window.
May 10, 2012
This is my third week here in Georgia. Recently I have been dealing with the most urgent issues: a presentation I am giving on the 15th of May to a group of students from Batumi Shota Rustaveli University; and visiting the families who want to have guests during the autumn.
May 4, 2012
Book your Festival Ticket now and enjoy the 20% Early Bird discount.
Be quick, because this offer only lasts for bookings made before the end of May!
May 2, 2012
On the 1st of May 2012, White-tailed lapwing (Vanellus leucurus) was observed near the Chorokhi delta (just south of Batumi) by Roland Schlegel, a German birder enjoying our homestays.
Feb 17, 2012
During the autumn migration season of 2011 the area around the 'Batumi bottleneck' was investigated on hunters activity, their success-ratio and their impact.

Feb 7, 2012
The first review is one of the Swarovision EL 12x50, reviewed by Arthur Green:
Oct 12, 2011
Sep 19, 2011
Hello dear BRC-enthusiasts,
Aug 28, 2011
We are proud to announce that Swaroski Optik has responded positively to our request to support our project and they have lend us some of their products.
Aug 24, 2011
"Too soon." In the days leading up to the count, villagers here in Sakhalvasho conveyed to us that the count would begin in earnest on 20 August. There is something to be said about the collective knowledge of a tightly knit community that has lived on the same land for generations.
Aug 17, 2011
Jul 27, 2011
From now on, you'll be able to follow the Batumi counts in real time via www.trektellen.nl!

Jun 24, 2011
The Dutch ornithological journal Ardea has accepted our manuscript South West Georgia: an important bottleneck for raptor migration during autumn.
Jun 22, 2011
This translation, realised by Giorgi Tsutskiridze and Nika Chargeishvili,
is a firs
Apr 11, 2011
Apr 1, 2011
Mar 16, 2011
During the first week of March, Johannes and Brecht visited Georgia to make preparations for the upcoming count season. We managed to secure high-quality accommodation close to count site 1, which will be a huge improvement compared to last year's housing.
Mar 15, 2011
Mar 3, 2011
Hello everyone,
as spring is advancing we continue to get more of your applications to volunteer in BRC 2011. Thanks are in order!

Mar 1, 2011
Hello everyone,
a while ago we announced the analysis of migration intensity and locality in function of weather at the Batumi bottleneck as a Msc. Thesis project by Jasper Wehrmann.
Feb 20, 2011
Dec 7, 2010
A grant of 20,000 EUR has been awarded to a cooperation between BRC and Georgian Centre for the Conservation of Wildlife (GCCW). With this funding we aim to expand the project further towards education, conservation and sustainable ecotourism.
Nov 23, 2010
Oct 11, 2010
Oct 6, 2010
Sep 29, 2010
Sep 18, 2010
Hello everybody,
The 2010 Batumi Raptor Count is now halfway so we bring you a longer update than usual.
Monitoring in 2010 ...
Sep 13, 2010
Hello dear BRC enthusiasts,
Sep 9, 2010
Sep 8, 2010
Sep 2, 2010
Johannes reports:
After two days of rain the weather is improving and temperatures are rising to 35° and higher on the counting stations.
Aug 28, 2010
Aug 20, 2010
with the start of the count, we can offer you all some more news concerning BRC 2010.
Practical issues